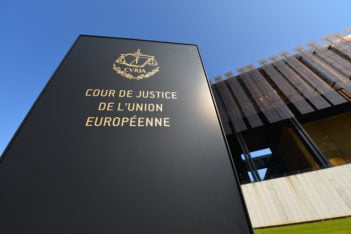 On 3 July 2014, the General Court of the European Union handed down a judgment annulling sanctions imposed by the EU on a former Syrian minister; Case T-203/12 Mohamad Nedal Alchaar v Council (judgment available so far only in French).
Mr Alchaar was the Syrian Minister of Economy and Trade from April 2011 until June 2012. He was originally placed on the sanctions list as the "Minister of Economy and Trade. Responsible for the Syrian economy". The Court said that Alchaar's original listing for this reason was legitimate because it was valid to assume that his role in government meant that he was a leader of the Assad regime (or associated with it).
However, after Mr Alchaar left ministerial office in 2012 the reason for his listing was amended to "Former Minister of Trade. Associated with the Syrian regime and its violent repression against the civilian population". The Court held that it was legitimate for the Council to apply a rebuttable presumption that former Ministers still maintained links with the regime, but only if that presumption was rebuttable and proportionate. In this case Mr Alchaar had rebutted the presumption with two affidavits (and other documents) stating that he had exercised no significant political responsibilities in Syria since leaving office and was never a member of the ruling Baath party.  The Council had no evidence to suggest that his evidence was incorrect, and therefore could not maintain the listing on the basis of his former position as Minister.
The European Council now has two months in which it can appeal the judgment to the Court of Justice.
Some 190 Syrians and 53 entities remain subject to EU sanctions.