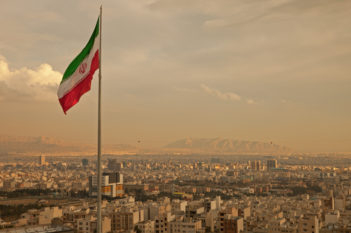 On 3 July 2014, the General Court of the European Union handed down a judgment overturning sanctions imposed by the EU against the Sharif University of Technology in Iran; Case T-181/13.
The measures were imposed on the university in 2012 for "providing support to Iran's proliferation of sensitive nuclear activities". The EU claimed that the university provided two laboratories for use by two firms sanctioned by the UN and the EU.
As in many Iranian cases decided recently, the General Court (7th chamber) said that the Council of the EU had committed a manifest error of assessment and failed to discharge its burden of proof in listing the university because the Council had no evidence that it was prepared to disclose to support the claims that "SUT assisted the entities…to violate the restrictive measures adopted against Iran, or provided direct support to Iranian nuclear activities".  The EU member state that originally proposed sanctioning the university had refused to share a confidential document in its possession, the Council had not explained why it would not disclose another document, and the Court would not permit the Council to rely on documents disclosed after proceedings had commenced.  The documents that were disclosed by the EU did not prove that the University made available laboratories to the two bodies alleged, nor that those laboratories could be of any value to them for their nuclear activities, and there was nothing to support the claims that the university assisted those bodies in violating restrictive measures.  The university lost its reasons challenge; as is common at the moment, the Court held that the reasons taken together were sufficiently clear to satisfy the Council's duty.
The Court clarified the position as regards time limits for bringing actions for annulment at §31, making clear that the Council may only rely on publication of sanctions measures in the Official Journal "solely in cases where it was impossible for the Council to undertake individual communication. Any other conclusion would allow the Council a convenient means of evading its obligation to effect individual communication."
The Court decided that the restrictive measures will remain in force for a further 2 months from the judgment, to allow the EU time to impose sanctions on different grounds or with the benefit of additional evidence should it wish to do so.  The Council has 2 months in which to appeal to the Court of Justice should it wish to do so.