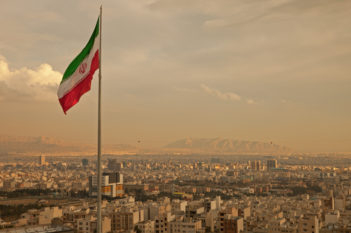 The General Court of the European Union (7th chamber) has annulled the listing Moallem Insurance Co on the EU's sanctions relating to Iranian proliferation, and rejected the application to annul the listing of the National Iranian Oil Company.
The judgments are here: Case T-182/13 Moallem Insurance Co v Council (10 July 2014) and Case T-578/12 NIOC v Council (16 July 2014, available only in French). Moallem Insurance was included in the EU's restrictive measures since December 2012 on the grounds that it is the "main insurer of IRISL" and NIOC because it is said to be an "entity owned and managed by the State" which "provides financial resources to the Iranian government", whose Chairman is a minister and CEO a deputy minister.
As with many other recent judgments concerning the EU's targeted sanctions relating to Iran, the Court annulled the Moallem Insurance Co listing as being a "manifest error of assessment". Moallem said that the Council's reason was factually incorrect, and the Council had no evidence to permit the Court to assess whether this was so since the material submitted by the Council was either disclosed too late (after the applicants brought their cases) or did not contain any evidence to support the Council's reasons. The annulment will not take effect until the time limit for the Council to appeal has expired.
The Court rejected all of NIOC's grounds of challenge, which were to the legal basis of the measures, the legality of the criteria for inclusion in the list, proportionality, the clarity of the reasons given, rights of defence and effective judicial protection, and errors in the Council's assessment. The Court concluded that the Council was entitled to find that NIOC was owned and managed by the Iranian state and provided financial resources to the Iranian government.