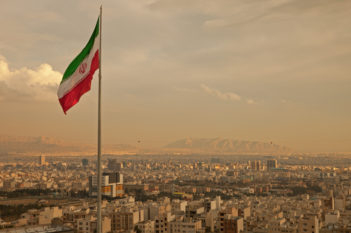 In three judgments handed down yesterday, the General Court of the European Union (First Chamber) has annulled four Iranian sanctions listings on the EU's restrictive measures relating to Iran.
In Case T-622/12 Ali Sedghi & Ahmad Azizi v Council, the Court annulled the listing of Dr Azizi and Mr Sedghi, who had worked for Melli Bank Plc (a UK subsidiary of Bank Melli Iran). The Court said that the Council was not entitled to list people as individuals who had supported nuclear proliferation or had acted on behalf of entities supporting proliferation without any evidence of misconduct on their part. The fact that they had worked for a bank (Melli Bank Plc) that had not itself been accused of misconduct, but had simply been included for being a subsidiary of Bank Melli Iran (another listed entity) was insufficient, and there was no evidence that either individual might be susceptible to pressure to circumvent sanctions on the bank.
Maya Lester acted for the applicants, also in their judicial review proceedings in the UK against the decision of the Foreign & Commonwealth Office to propose them to the Council of the EU for inclusion in the Iran sanctions list (see previous blog). The FCO settled that case, and accepted that those individuals should never have been proposed for designation.
Sina Bank had previously won its application for annulment December 2012 (judgment here). In Case T-67/12 Sina Bank v Council, the Court has now upheld its 2nd application, in which the bank challenged its re-listing in March 2012. This time the judgment was based on rights of defence; the Council had impermissibly relied on new evidence to justify the bank's re-listing without giving it a chance to comment on that evidence.
Mr Hemmati, the applicant in T-68/12 Abdolnaser Hemmati v Council, was listed because of the positions he held in Sina Bank. Since Sina Bank's designation was annulled (see above), it followed that his listing would automatically be annulled too.