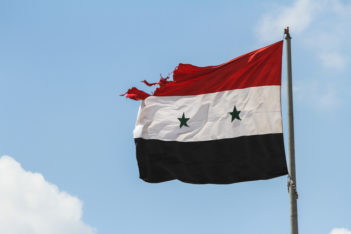 The General Court of the European Union (9th chamber) has just found in favour of an applicant on the EU Syria sanctions list for the first time, in Case T-293/12 Syria International Islamic Bank v Council (11 June 2014, judgment only available in French). We have previously reported on unsuccessful Syrian applications here and here.
The Court found in Case T-293/12 that the Council of the EU had erred in deciding that the Syria International Islamic Bank should be added to the list of people and companies subject to restrictive measures in June 2012. The Council's reason for adding the bank had been that the bank provided financial support to the Syrian regime and helped the Commercial Bank of Syria to circumvent sanctions on the Commercial Bank of Syria and Syrian Lebanese Commercial Bank. The Court held that the Council did not have any evidence that the bank had assisted either of those commercial banks with transactions involving sanctioned people and entities (which the bank denied), and the fact that the bank had been sanctioned by OFAC (the US Office of Foreign Asset Control) was not relevant.
Although the Court annulled the bank's designation, it rejected its application for damages (as it has done in every sanctions case so far) on the grounds that the applicants had not proved that it had suffered loss and damage as a result of EU sanctions (as opposed to OFAC sanctions or the general situation in Syria). The applicant had produced a report substantiating its damages claim, but the Court rejected it as inadmissible because the bank had submitted it after the written procedure had closed (before the oral hearing) which the Court said was too late.