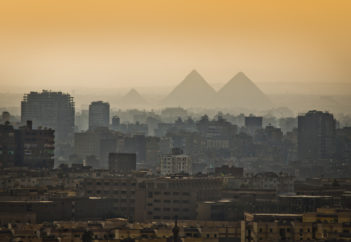 We previously reported the European Court's first judgments on the EU's sanctions relating to Tunisia. The EU General Court has now handed down its first judgment on the EU's sanctions relating to Egypt – Case T-256/11 Ahmed Ezz & Ors v Council (27 February 2014). Both the Tunisia and Egypt regimes impose asset freezes and travel bans on people identified by the Council of the EU as being "responsible for the misappropriation of State funds".
Ahmed Ezz and three of his spouses (Abla Ahmed, Khadiga Yassin and Shahinaz al Naggar) applied to the Court to annul their designation on these measures – they were included in March 2011. The Court has rejected their applications, finding that the Council had the legal power to impose these measures (which are designed to assist the Egyptian authorities to have misappropriated assets returned) that they are not a disproportionate restriction on the applicants' fundamental rights to respect for their property, their freedom to conduct their businesses, and did not breach their rights of defence.
The Court noted that the French and English versions of the EU measures differ. In English, the Council may include persons "identified as responsible" for misappropriating State funds (and their associates), as compared with "reconnues" as "coupable" in French. The Court considers that the French version implies a formal finding of guilt, whereas the English version is "broader". The Court prefers the broader English version (noting that these are "administrative" and "preventative" rather than "criminal" or "punitive" measures), and held that the Council does not have to "wait for" a criminal conviction conviction. Accordingly, individuals "identified as responsible" include, according to the Court, the following five categories of people:
Individuals found guilty of misappropriation of State funds following judicial proceedings.
Those found to be their "accomplices" after a criminal trial.
People being "prosecuted" for misappropriation of State funds.
Those prosecuted for being their accomplices / associates.
People subject to "judicial proceedings connected to criminal proceedings for misappropriation of Egyptian State funds". This includes individuals who, "possibly without their knowledge, may have benefitted from the proceeds of the misappropriation of Egyptian State funds, and on that basis are subject to protective measures, prescribed in a judicial context, intended to preserve the assets arising from such misappropriation". The Court found that the applicants fell into this category and that their listing was therefore justified.