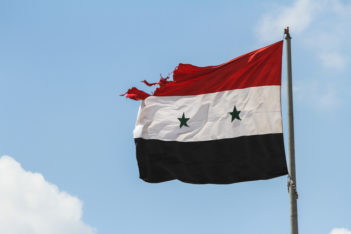 The General Court of the European Union has recently handed down two judgments in cases brought by Syrian applicants seeking to annul their inclusion in the European Union's sanctions (restrictive measures) relating to Syria. They are Joined Cases T-174/12 and T-80/13 Syrian Lebanese Commercial Bank SAL v Council and Case T-202/12 Bouchra Al Assad v Council.
In both cases, the Court has rejected the applicants' requests for their listings to be annulled.  In the Syrian Lebanese Commercial Bank case (4 February 2014), the Court held that the Council was justified in assessing that the applicant bank was associated with the Syrian regime, because the bank did not contest that it was 84.2% owned by the Commercial Bank of Syria or that that was a State owned bank. Bouchra Al Assad (12 March 2014) was included on the basis that she is associated and benefits from the Syrian regime, as the sister of the President and wife of the Deputy Chief of Staff. The Court held that the Council of the EU was entitled to presume that she benefitted from the regime, and that she had not rebutted this presumption.
These follow previous judgments on Syria sanctions in the Eyad Makhlouf and Issam Anbouba cases – see previous blog – in which the Court also rejected the applications for annulment.
The applicants have two months in which to appeal to the European Court of Justice. Links to the current EU sanctions against Syria are on the blog here.