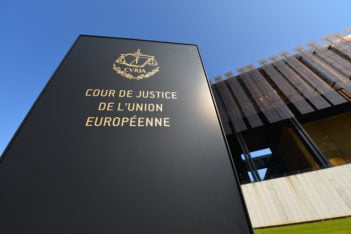 The General Court of the European Union (4th Chamber) gave judgment on 12 December 2013 in Case T-58/12 Nabipour & Ors v Council. The case concerns the designation of 11 individuals on the EU's restrictive measures against Iran (an asset freeze and travel ban) in December 2011. All were added to the list because of positions they were alleged to have held with the Islamic Republic of Iran Shipping Line (IRISL) or companies said to be owned or controlled by IRISL; most worked for shipping management companies.
The General Court has ordered their designations to be annulled for the following reasons:
IRISL's own designation was unlawful (see previous blog on this) and therefore no listings on the basis of connections with IRISL could be lawful – all were annulled on this basis.
The only basis on which the Council could lawfully have included individuals on the basis that they hold jobs in entities alleged to be involved in nuclear proliferation or assisted designated entities to evade sanctions would be if the Council could show that the individual was in a "principal managerial position" in a company, and was "capable of influencing the activities alleged against the company or entity employing him". The Court considered the evidence relating to the 11 applicants in some detail, and concluded that the Council had failed to show this in relation to 7 of the 11 individuals. Their designations would have been unlawful even if IRISL (and companies alleged to be owned or controlled by it) had not won its own case.
Although generally the Council had given sufficiently clear reasons, some of the Council's reasons were too vague (e.g. references to "front companies").
The European Council has two months in which to appeal to the European Court of Justice. Maya Lester acted for the applicants, and also for 5 of the same applicants in their ongoing judicial review proceedings against the UK Foreign & Commonwealth Office in relation to their designations (Sarkandi & Ors v FCO).