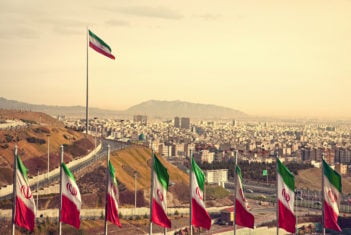 The Secretary of State for Foreign and Commonwealth Affairs, William Hague, made a statement in the House of Commons yesterday (25 November 2013) explaining what has been agreed as regards European sanctions against Iran (see previous blog). See analysis of this speech by Ryan Goodman (NYU law school) on the Just Security blog.
What will not change for now
The bulk of sanctions: "the bulk of international sanctions on Iran will remain in place.  That includes the EU and US oil embargo, which restricts oil purchases from Iran globally, and sanctions on nuclear, military-related or ballistic missile-related goods and technology.  It includes all frozen revenue and foreign exchange reserves held in accounts outside Iran and sanctions on many Iranian banks, including the Central Bank of Iran, which means all Iranian assets in the US and EU remain frozen, apart front the limited repatriation of revenue agreed under this agreement".
Targeted sanctions: Iranian "leaders and key individuals and entities will still have their assets in the EU and US frozen and be banned from travelling to the EU and US, and tough financial measures, including a ban on using financial messaging services and transactions with European and US banks, also remain in place. Those sanctions will not be lifted until a comprehensive settlement is reached, and we will enforce them robustly. That ensures that Iran still has a powerful incentive to reach a comprehensive solution".
What will change now
The EU will prepare to suspend the following sanctions (sanctions will be "suspended – not lifted or abolished") "which we will hope will be concluded by the end of January":
Oil imports: It is "proposed" that the EU and US "will suspend sanctions on oil-related insurance and transport costs, which will allow the provision of such services to third states for the import of Iranian oil. We will also suspend the prohibition on the import, purchase or transport of Iranian petrochemical products and suspend sanctions on Iranian imports of gold and precious metals.  But core sanctions on Iranian oil and gas will remain in place".
Financial authorisation thresholds: It is "intended" that the EU will "increase by an agreed amount the authorisation thresholds for financial transactions for humanitarian and non-sanctions trade with Iran. The EU's Council of Ministers will be asked to adopt legislation necessary to amend those sanctions and the new provisions would then apply to all EU Member States."
Release of frozen assets "on a one-off basis".  The total value of the sanctions relief is estimated at $7 billion over the six-month period.
"There will be no nuclear-related sanctions adopted by the UN, EU and US during that period".
A "joint commission" of the E3+3 countries and Iran will be established to monitor implementation of these measures.
What will happen when a "comprehensive solution" is reached.
If a "comprehensive solution" is agreed, it "would lead to the lifting of all UN Security Council sanctions as well as multilateral and national sanctions related to Iran's nuclear programme". The aim is to reach this solution "within one year".