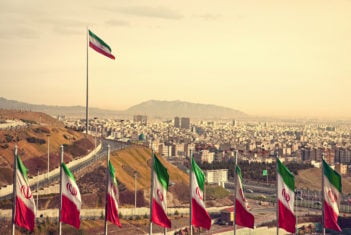 Iran Liquefied Gas Company, which challenged its inclusion in the European Union's sanctions against Iran, asked the European Court to suspend operation of the provisions that prevent it from performing contracts with European companies until its annulment action has been heard by the European court, because EU sanctions prevent it from completing the construction of a liquefied natural gas production plant.
There are two notable parts of the Order of the President of the General Court (dated 29 August 2013) in Case T-13/R (link here) refusing that application. First, the Court said that in principle it has the power to grant "interim measures" in order to safeguard a party's interests during the course of legal proceedings (although it has never done so in a sanctions case, as far as I am aware). It refused to do so in this case because the Court found that the company's challenge to the provision preventing it from performing contracts was inadmissible (it had been raised too late and in relation to the wrong provisions).
The Court distinguished (I think for the first time) between the "personalised" aspects of the EU's sanctions regime (by which it means the provisions freezing the funds of a targeted lists of individuals and companies) and the more recent "objective" parts, which impose a complete commercial embargo on certain goods. The latter are not "targeted" or "smart" sanctions.