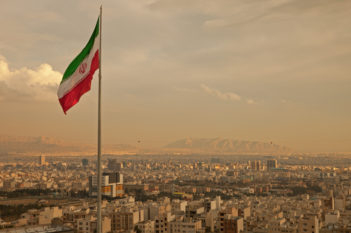 The Fourth Chamber of the General Court of the European Union (the judges that have decided most of the European Iran sanctions cases so far) has handed down 11 judgments on Iranian sanctions over the past two weeks. In almost all of them, the applicants have won their applications for annulment, the Court holding that the European Council did not have any evidence to support its reasons for adding them to the European sanctions list.
All of the following have succeeded in this latest tranche of cases (click on each to access the judgment):
Shipping: The Islamic Republic of Iran Shipping Line (IRISL) & 16 companies listed as IRISL subsidiaries, Khazar Shipping Lines, Good Luck Shipping (see previous blog), Naser Bateni (who worked for a shipping company). [Maya Lester acted for IRISL and Good Luck Shipping Company]
Insurance / Construction: Iran Insurance Company, Iran Offshore Engineering & Construction Co.
Banking: Post Bank Iran, Export Development Bank of Iran, Bank Refah Kargaran, Persia International Bank.
A previous version of sanctions against Europaisch-Iranische Handelsbank was annulled (but not the amended version). Bank Melli Iran lost its case (its second challenge in the European court), as did a number of banks listed as Bank Melli Iran's subsidiaries.
NB these cases do not mean that the companies have become de-listed straight away. The orders annulling their listings do not take effect until the time period for the European Council (the defendant) to appeal against these judgments has expired (2 months and 10 days from the date of the judgments). So it is possible that the Council will appeal and/or will re-list some or all of these companies in a way that tries to comply with the Court's judgments.
Some thoughts on these judgments will follow shortly.