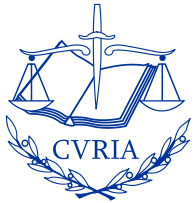 The Court of Justice has dismissed the appeals of 5 individuals listed in the EU's sanctions against the Ivory Coast (4 were also designated by the United Nations Security Council); joined Cases C-478-482/11 P, Gbagbo, Koné, Boni-Claverie, Djédé & N'Guessan v Council (23 April 2013).
The Court of Justice (sitting in Grand Chamber formation) held that the General Court had been wrong to say that time starts to run from the date of publication of the relevant EU sanctions measures in the Official Journal. Instead, time starts to run from publication of a notice in the Official Journal drawing individuals' attention to their designation (where their individual addresses are not known), plus the usual additional 10 days on account of distance, which the Court confirmed applies to countries both inside and outside the EU.
The Court rejected the applicants' claim that time should be extended for force majeure, on the basis that the applicants had not explained in what way and for how long the armed conflict in the Ivory Coast in 2010 – 2011 had prevented them from bringing their cases in time.
To view the judgment please click here.