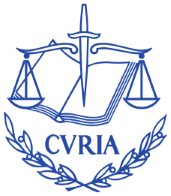 On 28 May 2013, The Court of Justice (sitting in Grand Chamber in Case C-239/12 P) ruled that a person delisted from an EU sanctions list in the course of proceedings still has an interest in the proceedings continuing.
Mr Abdulrahim was designated by the UN Security Council 1267 Committee in 2008, and therefore by the European Union, implementing the UN listing in in the EU in Regulation 881/2002 (the Al Qaida list). He applied to the General Court to annul his EU designation. The UN Security Council removed his name from the 1267 list in 2010 and he was therefore deleted from the EU list in 2011. The General Court held that his action for annulment was devoid of purpose, and that there was no need for the Court to adjudicate on it because he had been deleted from the list by the European Council before his case reached judgment.
The Court of Justice followed the opinion of Advocate General Bot (see earlier blog dated 27 January 2013) and has decided that despite being removed from the list, his interest in the annulment proceedings continues, to allow him to try to obtain a declaration from the Court that he should never have been included on the list, and thereby some form of reparation and rehabilitation. The Court emphasised that impact on the rights and freedoms of listed individuals and their families as well as the reputational damage caused by placing a person on an EU sanctions list alleging association with a terrorist organisation, even where an applicant is already on a UN list.
This overturns the Court's previous jurisprudence (in cases like Bredenkamp) to the effect that de-listed people have no continuing interest in annulment proceedings. Mr Abdulrahim's case has now been referred back to the General Court for it to rule on his application for annulment.