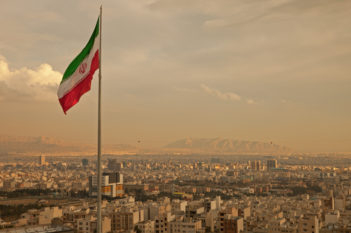 Bank Saderat Plc is a United Kingdom subsidiary of Bank Saderat Iran. Bank Saderat Iran (the parent company) recently won its European Court challenge to its designation on the EU Iranian sanctions list on the grounds that the reasons given for including it were too vague and the Council had not assessed the evidence against it; Case T-494/10 Bank Saderat Iran v Council (5 February 2013, see blog below). Its subsidiary, Bank Saderat Plc, has now won its case too (Case T-495/10), but it remains on the sanctions list. Points of interest to note are as follows.
First, the Plc argued that its designation should automatically be annulled if its parent company (Bank Saderat Iran) won its action for annulment because the only reason for the Plc's designation is that it is wholly owned by its parent and therefore their designations should stand or fall together. The Court declared this point inadmissible (as it did when Melli Bank Plc made the same argument) on the grounds that the subsidiary had not said enough about why the parent's case should fail. This leads to the odd result that the parent recently won its challenge (insufficient grounds for its designation – see previously blog piece on Bank Saderat Iran) but the Court did not take that into account in considering its subsidiary's designation six weeks later.
Second, the Court rejected the Plc's argument that its designation was a disproportionate restriction on its property rights, on the basis that the EU measures require the automatic designation of all wholly owned subsidiaries, and therefore there is no individual analysis by the Council of the proportionality of adding each subsidiary.
Third, the Court held that the Plc's rights of defence and right to effective judicial protection had been infringed because one of the four reasons given for its parent's designation was excessively vague, and the Council had not provided the Member State's listing proposal to the applicant in sufficient time, and had not assessed all of the evidence. However, since the Council had given other reasons for designating the parent that were less vague, and since it had provided the Plc with the listing proposal in in advance of subsequent measures, Bank Saderat Plc remains designated under those subsequent measures.