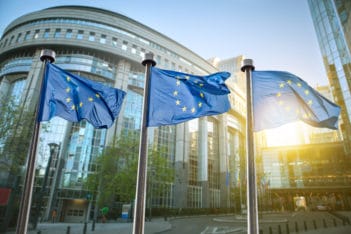 Melli Bank Plc is a UK bank regulated by the Financial Services Authority, owned by Bank Melli Iran. The European Court has rejected Melli Bank Plc's 2nd application for annulment.
In the first case (Case T-246/08), the Court upheld the European Council's power to include subsidiaries of Iranian banks on the EU's sanctions list because of the danger that a parent may apply pressure on its subsidiaries to circumvent sanctions. The Court said that the Council can presume that this is the case with wholly owned subsidiaries (like Melli Bank Plc), but has to perform a case by case analysis of whether the subsidiary is owned or controlled by the parent for all others. The Grand Chamber of the Court of Justice agreed (Case C-380/09 P).
In this 2nd case, which challenges Melli Bank Plc's subsequent EU designation, the General Court has decided that Melli Bank Plc had been given sufficient reasons and evidence to justify its designation, given that it was listed automatically for being a wholly owned subsidiary.
The Court has taken a strict approach to the admissibility of various other arguments, and on that basis did not rule on: (a) whether Melli Bank Plc should be automatically de-listed if Bank Melli Iran were to be de-listed, (b) whether Melli Bank Plc should be regarded as an emanation of the Iranian State, (c) whether the EU measure requiring the automatic listing of subsidiaries is an unlawful criterion.