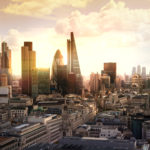 Sanctions laws and guidance provisions are complex and in constant flux, changing in line with national and international shifts in the political landscape. This fluidity poses a particular challenge to individuals and firms seeking to comply with sanctions, requiring them to keep up to date with changes and modify their dealings accordingly. Sanctions are imposed by numerous countries and bodies and can have an impact on operations and conduct globally in a variety of contexts. Breaching sanctions can result in civil, criminal and regulatory liability resulting in substantial fines and reputational damage.
Individuals and entities are well advised to assess the nature of their activities and businesses, including products, services, supply chains and the regions where they operate, to devise an appropriate compliance framework. This framework must be dynamic and capable of responding rapidly to changes in the sanctions landscape.
Compliance advice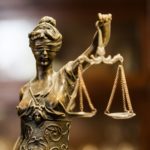 The authors of this site have advised a range of entities and corporations from SMEs to publicly listed multi-nationals, charities, NGOs, and individuals, in relation to the design, implementation and on-going review of their sanctions compliance programmes, as well as providing advice on particular issues relating to sanctions and export controls. Please contact us for further information.
Designing an effective compliance programme
To design an effective sanctions compliance programme entities should, for example:
Undertake an analysis of their operations to identify global sanctions applicable to their business
Perform a risk assessment
Ensure that their control framework operates effectively to mitigate sanctions risks
Implement a due diligence and screening system which is sensitive to the level of risk posed by different third parties, types of transaction and geographical factors
Include contractual clauses and warranties to protect the company when engaging with third parties
Clearly set out their policies and procedures in relation to sanctions
Communicate the sanctions policy to employees and third parties to ensure that it is recognised and understood
Train relevant individuals to identify sanction risks and apply the company's policies and procedures
Ensure proper oversight and ongoing monitoring of their programme
Implement clear escalation procedures for the identification and resolution of sanctions issues which do arise
Cultivate and promote a culture of compliance amongst staff and business partners
Compliance issues faced by businesses
Issues which arise in the context of day-to-day business operations often require input from sanctions specialists. For example:
Advising on trade restrictions, sanctions or export controls
Advising on risks in relation to specific commercial transactions, corporate financing, corporate restructuring
Advising on the impact of sectoral or country-specific sanctions
Drafting contractual clauses offering additional protection in higher risk situations
Dealing with contractual obligations when sanctions impact on a party's ability to perform
Making/receiving payments where there are applicable sanctions considerations
Obtaining authorisations and licences from relevant agencies as necessary
Assessing whether a breach has occurred and initiating an effective response
Liaising with financial institutions in relation to sanctions issues
Civil, regulatory and criminal investigations and enforcement action by government agencies
Making submissions to relevant authorities or courts following an individual or entity being subject to sanctions or asset freezes
Producing training materials and leading in-house training sessions
Guidance on Compliance with sanctions & export controls 
EU Guidance on Compliance
National guidance
FATF Guidance
The Wassenaar Arrangement
UN Guidance
Best Practices Guide for chairs and members of the United Nations Sanctions Committees, Compliance and Capacity Skills International (CCSI), (December 2020)
UK Compliance Guidance
US Compliance Guidance