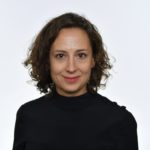 For all site-related issues, including subscription and payment issues, please contact info@europeansanctions.com.
Maya Lester QC is a senior barrister (Queen's Counsel) at Brick Court Chambers with a wide-ranging practice in public law, European law, competition law, international law, human rights & civil liberties. She has a particular expertise in sanctions. The legal directories say she is the "Queen of the Sanctions Bar" and "owns the world of sanctions", and she was named World Export Control Review sanctions practitioner of the year in 2018.
Maya's sanctions practice is broad, spanning all areas of advisory work and litigation, including sanctions & export control investigations, compliance, reporting, breaches, de-listings, contractual issues including sanctions clauses, Magnitsky and the EU Blocking Regulation. She has given evidence to a number of parliamentary committees on sanctions issues, including the post-Brexit UK framework.
Maya was educated at Cambridge University and Yale & Columbia Law Schools, and has a very international practice. She represents and advises hundreds of companies and individuals before the European and English courts and has acted & advised in most of the leading cases, including Kadi, Tay Za, Central Bank of Iran, NITC, Sberbank, IRISL and Mamancochet. She is qualified at the Bar of Ireland as well as England & Wales.

Brick Court Chambers
7 – 8 Essex Street
London
WC2R 3LD
DX: 302 London Chancery Lane
Tel: +44 (0) 20 7379 3550
Fax: +44 (0) 20 7379 3558
Email: maya.lester@brickcourt.co.uk
Website: www.brickcourt.co.uk