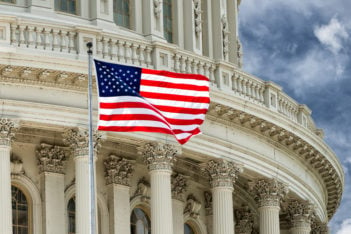 A discussion draft bill has been debated in a House of Representatives' Financial Services subcommittee hearing. It takes elements from the DASKA (see post) and DETER (see post) bills. See memorandum and webcast.
The proposed sanctions include:
A prohibition on US persons dealing in new sovereign debt of the Russian Federation; and
Mandatory contingency sanctions in the event of future Russian attacks on US elections; and
A prohibition on investment in the energy sector if interference is determined; and
New sanctions on Russian state-owned financial institutions if interference is determined.
Other requirements:
The Treasury would report on any interference in an election 90 days after the event; and
The Treasury would "update the report required under section 241 of CAATSA ("Oligarch Report") annually"; and
And "prohibit the delisting of certain designated Russian companies unless the companies' aggregate ownership by a sanctioned individual and immediate family members is less than 25%". This differs from the present 50% ownership rule under E.O. 13662; it would be more difficult for entities to be delisted and would encourage sanctioned individuals to release ownership of their companies.