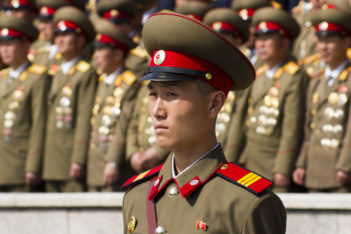 The US has introduced a range of new sanctions against North Korea, following the country's prohibited nuclear and rocket tests earlier this year. A new Executive Order signed by President Obama freezes and prohibits all dealings in the assets of the North Korean government and its ruling party that are held in the US or by a US person, prohibits the export of goods, services, and technology to North Korea, prohibits new investment in North Korea, and introduces 9 new sanctions designation criteria. The criteria relate to:
human rights abuses;
censorship;
cybersecurity threats
trade in metals, graphite, coal, or software
revenue from overseas workers; and
attempts to engage in the above activities.
The new Executive Order also authorises the Secretary of the Treasury, in consultation with the Secretary of State, to sanction specific industries within the North Korean economy. Pursuant to this new authority, Secretary of the Treasury Jacob Lew has stated that persons operating within North Korea's transportation, mining, energy, or financial services industries may be subject to targeted sanctions.
Following the new Executive Order, OFAC has designated 2 people and 15 entities connected to the government of North Korea, and identified 20 vessels as blocked property. Acting Under Secretary for Terrorism and Financial Intelligence stated in the Treasury's press release that the new sanctions are intended to hold North Korea "accountable for its destabilising actions", and that the US "will work closely with our international partners… to pressure North Korea to abandon its illicit nuclear and ballistic missile programs".