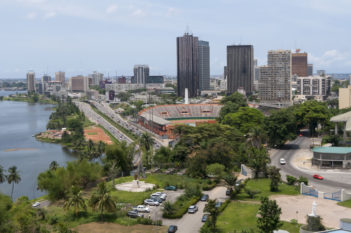 The General Court has dismissed an application for annulment brought by Simone Gbagbo, Laurent Gbagbo's wife, on 25 April 2013 (Case T-119/10).
The Court held that the reasons given for her inclusion in the EU's sanctions relating to the Ivory Coast were sufficiently specific, and enabled her to challenge their accuracy; she is designated for being the President of the Ivorian Popular Front Group in the National Assembly, suspected of obstructing the process of peace and reconciliation.
The Court said that it did not have jurisdiction to decide whether Mr Outtara had properly been elected President, because that would involve looking into the merits of the election process in the Ivory Coast and the assessments made by international bodies. The Court also rejected the applicant's arguments that the Council had manifestly erred in its assessment, misused its powers and infringed her rights of defence and the principle of proportionality, and that the sanctions measures lacked sufficient procedural safeguards.
It may be interesting to compare this judgment (and that of the other judgments of the General Court's Fifth Chamber concerning the EU's Ivory Coast sanctions) with the Fourth Chamber's judgments on sanctions against Iran's nuclear programme. The Fifth Chamber has generally rejected changes based on rights of defence and reasons in the Ivory Coast cases (where sanctions are aimed at those that obstruct the process of peace and reconciliation in that country). The Fourth Chamber has frequently upheld reasons / rights of defence challenges in the EU's sanctions against those involved in Iran's nuclear programme.
Link to the judgment here. Simone Gbagbo has appealed to the ECJ; grounds of appeal here.